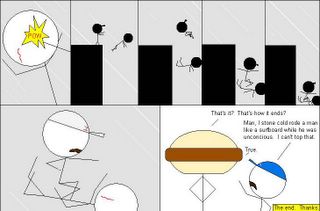 This is the final Violent Stick People.
I wanted to wrap this story up for the 15 people who read this site. Look, Hamburgarr showed up!
Thanks for all the ideas and the reading.
____
Does anyone in the Seattle area want to play a lil'
disc golf
? I'm looking for a friend.